Research and Education
Date: Jun 08, 2021
During the process of designing e-infrastructures and services, CNIC research teams find answers to real-world problems and train interdisciplinary talents through research and education. Up to now, CNIC has 13 R&D departments with research priorities in various fields such as computer network and cloud computing, big data and data visualization, high performance computing, artificial intelligence, new media for science outreach and management informatization. The research teams have been working on a considerable number of key national and local projects, with some representative results widely used by industries and recognized by 5 national awards, 14 provincial or ministerial awards, etc.
Click here for details about our research directions.
CNIC also contributes to the University of the CAS and its top-ranking degree program in China on computer science and technology, attracting graduate students from top universities of China and talented international students. CNIC has trained more than 700 graduates, with highly competitive employment statistics in the past three year such as 100% overall employment rate and approximately 93% graduates getting promising start-up positions from academic community or high-tech industries.
Click here for details about our education programs.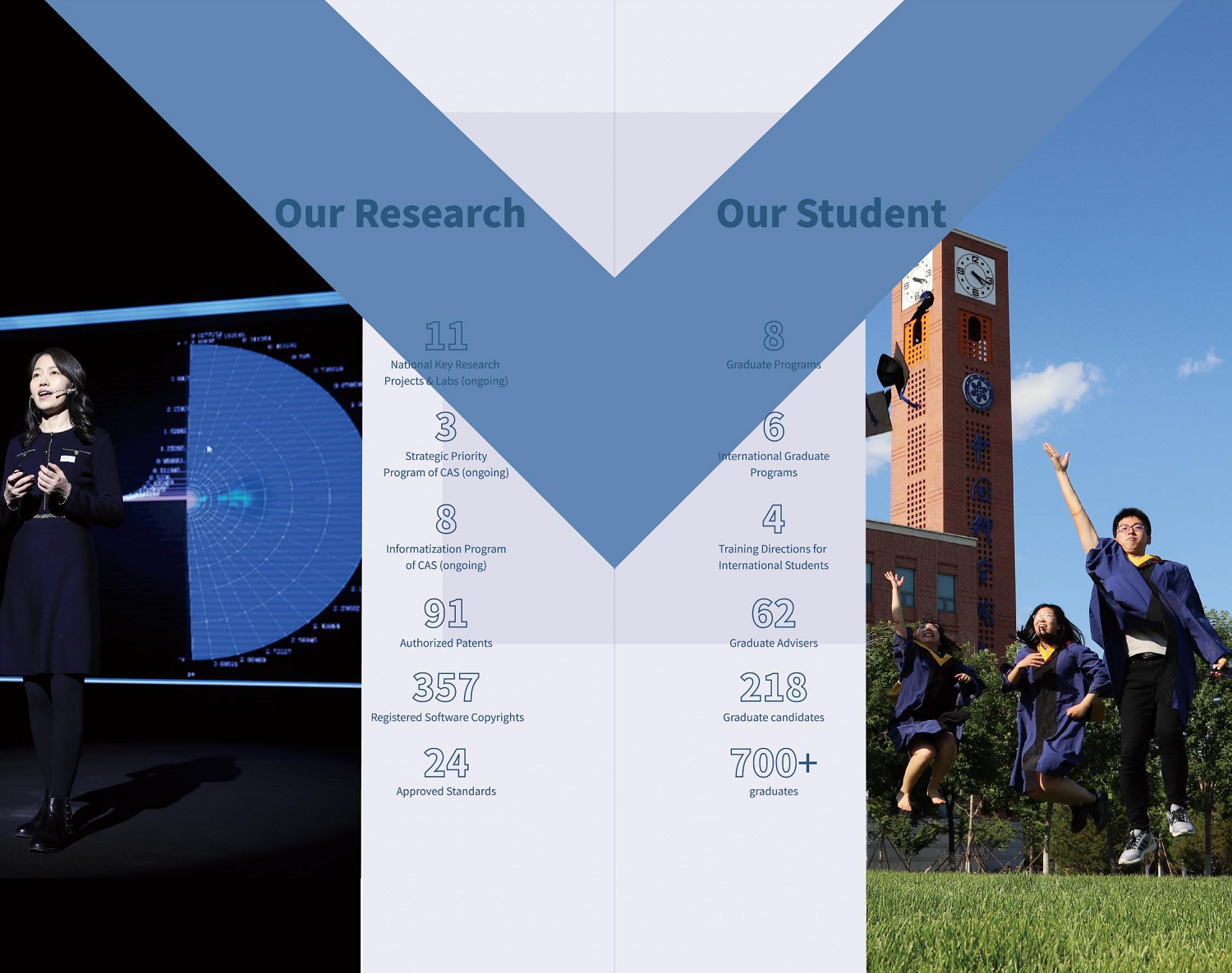 Key Statistics