International Cooperation Network
Date: Jun 08, 2021
CNIC has established partnerships with a considerable number of academic organizations in Europe, Asia, Africa and North America on a broad range of topics such as open science cloud, advanced network and network technologies, persistent identifier service, and computing technologies and applications.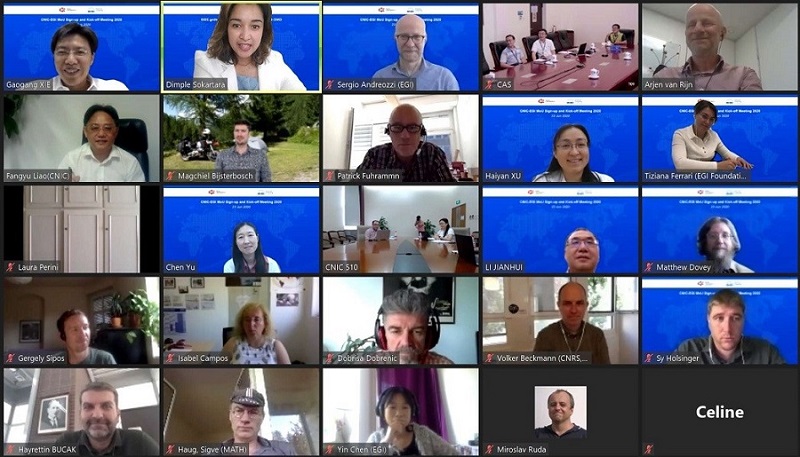 CNIC and EGI remotely initiated cooperation on open science cloud in 2020
CNIC also participates in several international organizations on topics such as advanced network, network technologies, and big data. In 2019, CNIC organized a serious of academic events in Beijing for the Committee on Data (CODATA) of International Science Council, which attracted more than 300 participants from 45 countries representing six continents and representatives from several international organizations such as UNESCO, OECD and EC. Apart from a two-day conference themed on next-generation data-driven science, CODATA and its Data Policy Committee also convened in Beijing to discuss about data policy issues adapted to the new Open Science paradigm which resulted in the Beijing Declaration on Research Data. The research team continued to participate in ITU-T activities, contributing to the establishment of one new work item and the release of one new standard on intelligent future network.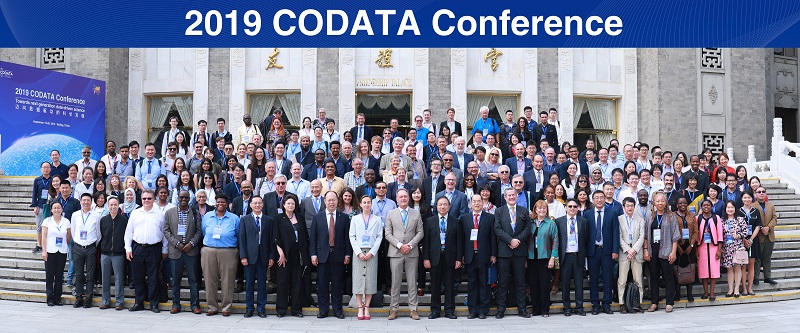 Group photo of 2019 CODATA Conference in Beijing
Historically, CNIC has organized various international training workshops and conferences such as five training workshops for developing countries supported by CAS and CODATA, three annual conferences of CODATA, 9th IEEE International Conference on e-Science, thirteen sessions of International Conference on Theoretical and High Performance Computational Chemistry, and eighteen sessions of Chinese-American Networking Symposium.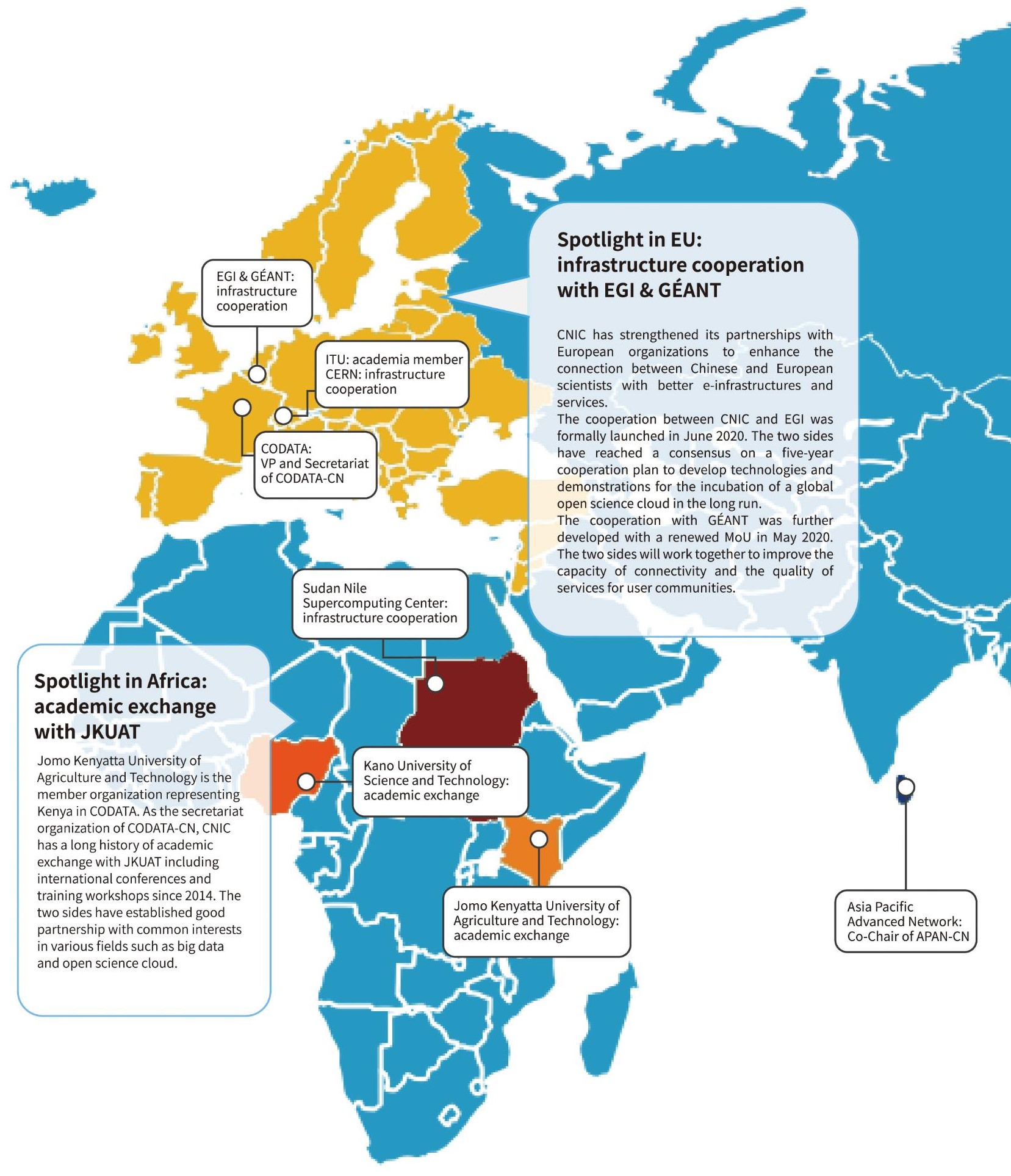 Cooperation Map with EU, Africa and APAN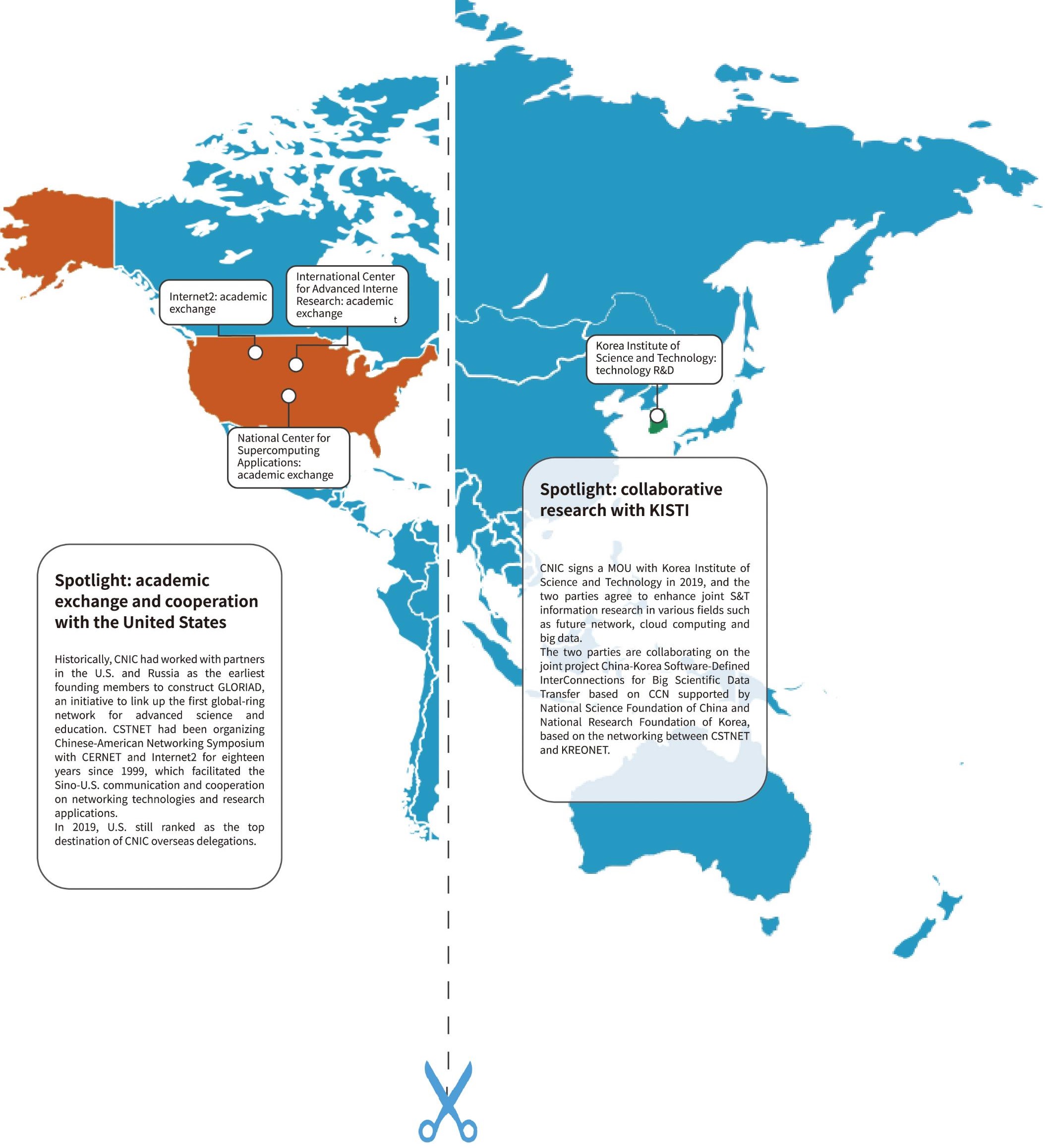 Cooperation Map with South Korea and U.S.